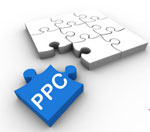 If just getting started, need help from a professional or your PPC management agency just isn't making the best use every dollar of of your pay per click marketing budget, you should contact us to get Free Analysis of your PPC campaign and marketing efforts.
Both big and small businesses alike can't ignore paid search as a critical marketing channel if they want to compete effective  From B2C brick and mortar retailers to more B2B focused lead generation PPC campaigns, Wi-Phye promises comprehensive and full-service Pay Per Click Management services based on your business goals.
How to Achieve PPC Management Success
Analyze, Discovery, and Plan a Strategy
We research every aspect of your business and try to learn all there is to know about your businesses history, goals, competitors and trends. Competitive analysis is important part of any PPC management we perform, so we research your competitor's keywords, ads and landing pages to help us create a competitive advantage for your businesses PPC campaign.
Keyword & Competitive Research
At Wi-Phye we conduct a comprehensive keyword analysis of all the major search engines using the latest keyword research tools available. We find the keywords which have the best chance to enhance your conversion rates and optimize them to fit PPC campaign goals. There is also gives us the opportunity to discover the long tail "hidden gems" some clients may overlook, yet have the potential to bring extremely desirable visitors to your website.
Development
After the research phase has been completed we develop a PPC strategy which includes keyword list generation, ad creation and landing page creation and optimization.  Each of these elements is intelligently deployed so that during the course of your campaigns we can make informed business decisions.
Set Up & Deploy
Using the data gathered during discovery, we start building keyword lists, creating ad copy and building strategy for campaign structure, keyword bids, and distribution channels. After making sure our PPC management settings are correct and testing the campaign tracking mechanisms we have put in place (e.g., Google Analytics, revenue/conversion tracking), we take your campaign live.
Test, Revise, Repeat
The key aspect of any god PPC management service will be its ability and willingness to test.  With ongoing testing, we can learn form your current PPC campaign's performance and use that knowledge to adapt to changes in the competitive landscape. Using the PPC campaign goals, performance data, and testing results we are able to approach each revision as an informed business decision.  These choices can influence everything from keyword bids to keyword inventory to landing page designs to monthly budgets. The optimization of your PPC campaign is an ongoing process throughout the life of the campaign. During this period we will be consistently  reviewing, monitoring, testing and refining all the elements of your campaign.
The great thing about PPC campaigns is, if something doesn't work as well as originally envisioned there is no cost involved. It's pay per click after all. If an ad doesn't recieve a click then there is no cost involved. Just imagine if you could use this model in the off-line world.
Our PPC Management Philosophy
Hiring Wi-Phye puts your business in the position to achieve PPC campaign results today while having a sound strategy developed for tomorrow. A Successful PPC management services is, by definition, a provider that has a full understanding of the client's business needs and goals.  Before we begin the background research phase of any campaign we consult with our clients to gain an understanding of their business and identify specific goals using data derived from past campaigns, seasonal trends,  and the competitive environment. With goals firmly in hand, you and your PPC management service provider can agree on timelines, targets and establish expectations. Once goals and expectations are determined we move on to the following:
Ad Creation, Development & Testing
Optimization
Landing Page Optimization
Are you ready to compete aggressively on-line and in your local area?  Make your PPC campaign work for you by signing up with Wi-Phye.  Start enjoying the PPC campaign that will deliver you the service, expertise and strategy that your online presence needs.
Let us conduct  free review of your PPC campaigns and find your business new opportunities. Contact Us Today.