Everyone Needs A Little Help Sometimes
So you have signed up for one of those do-it-yourself web page providers, now what? Maybe your a little more advanced and have setup a WordPress site on your own web hosting account but, now you have a website support issue.
What those T.V. commercials and CMS packages don't point out is that you still need to know a little bit of HTML or CMS coding in order to make things work. That's were I come in.
It doesn't matter if you have a technical issue with your site, just need to ask a pro about which Wordpress plugin to use, or need someone to show you how your system works, I AM HERE TO HELP.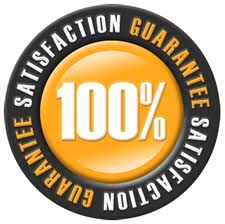 My name is Mike and I have over 15 year experience helping users at major companies like MetLife, Owens Corning and Marathon Oil solve there problems. I've done it all; setup websites, hosting, email, networks, servers  ect… You name it, I have probably done it.
For the last few years I have been running my own consulting practice called Wi-Phye (pronounced Wi-Fi). Cute huh? I started my small business around the same time the Since Fiction channel changed its name to SyFy. Inspired, I know.
Since then I having been providing web design and website support for a number small business in the Cleveland area. The Parma Area Chamber of Commerce and the Middleburg Chamber of Commerce are clients of mine.
How I Can Help
If you are having problem with your current website, call us and we can help you fix them. We can examine your issue, determine a resolution, and implement the fix all while you watch.
How Much Does It Cost?
Not much. The typical issue can be resolved quickly and for less then a computer repair vist to GeekSquad would cost.
For more complicated issue we will work with you to determine a budget and a time of completion. An example of this type of issue is your website was hacked. Not only do I have to clean it up, I also have to determine how it happened in the first place in order to prevent the same issue in the future.
How Do I Start
Simply contact us for a simple consultation at 440-941-0633 or use the form below and RELAX! YOUR FRUSTRATION IS ABOUT TO END.