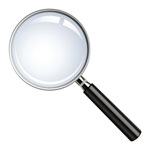 What is SEO? What is Search Engine Optimization? Search engines display sites in order of authority and relevance as determined by their algorithms. They determine relevance by analyzing the content of a page, the text you can read. They determine authority by measuring the number and quality of the pages that link to it. Links are like votes and, as in any election, the one with the most votes wins first place.
How Do I Make My Site Appear in Search Results?
So how do you make your web page show up at the top of the results? The simple answer is great content + quality links = success.
This is an over simplified answer but it covers the main idea. If you want to know more about all the factors the search engines take into account when ranking your website visit our SEO search engine optimizations ranking factors guide.
How Does Google Decide Where to Rank Pages?
Google promotes pages it thinks have authority and relevance to the top of the rankings. To make it to the top, you first have to determine what keywords and phrases users are entering to find your products or services. The next step is to create content that Google sees as relevant for those keywords and phrases.
Once you have your content using the keywords you have targeted, the next step is to secure links from other high quality sites. This is how you gain authority.
So in its simplest implementation SEO is creating content that targets the keywords people use to find your web site and gaining links from other pages to vote your website to the top.
How do I get links?
There is a misconception that more links equals a higher rank. In reality 10 or 20 links from high-ranking sites will have a bigger impact then a thousand links from low quality ones.
If you find an SEO company offering a fixed number of links for a certain price, run.  Google penalizes websites that are caught paying for links in their search results. This could effectively bury your website.
Instead of paying for links you have to submit your website to legitimate directories, local businesses, and organizations that are relevant to your products or services.
What is SEO? In Summary
If you create great content that answers your users questions and share that content as widely as possible you are well on your way. Of course if you need help you can Contact Us.