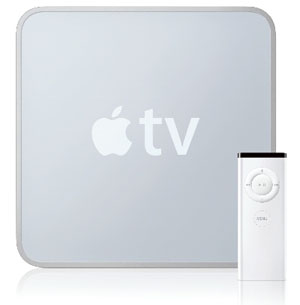 For awhile now I have been searching around for a cheap and low power replacement for an old P4 3.0 GHz server that I use as a dedicated Linux/NAS. During the middle of last year I picked up a used Mac Mini off of eBay, loaded Ubuntu on it, and have been using that as a dedicated server with an external USB drive. This has served me well but, I feel like I'm waisting a perfectly good core 2 duo as a lonely file server. Linux doesn't need that kind of horse power and the Mac Mini is better suited to being a MythTV front end. So the hunt is on.
Option One The Shuttle KPC
Since CES this year I have been keeping an eye on the Shuttle KPC. The KPC is powered by a 1.8GHz Celeron 430 which, according to the reviews, can hold it's own and often beat a 3.2 GHz P4. Sounds like a good rig.
The KPC comes with 512MB of memory included but, this can be upgraded to a maximum of 2GB. It also includes an integrated Intel Graphics Media Accelerator 950 which is more then enough for a windows manager on a server, and an 80GB hard drive. Seeing there is no optical drive you should at least be able to add a second drive if not a third, although I haven't been able to confirm this. At the very least it has four USB ports for external drive connections which, should be enough for most people.
A copy of Forsight Linux comes pre-loaded but, I imagine that your are going to want to replace it with a more mainstream distribution. Got Ubuntu?
According to Shuttle, the KPC runs full-tilt at just 55 watts and idles at 33 watts, saving 30 watts more than typical computers. And quiet? You won't hear the KPC running.
The KPC is suppose to start at $209 but, you'll have to add a monitor, keyboard, and mouse yourself. I personally hope that the monitor, keyboard, and mouse will only be needed during setup just like the Mac Mini I'm running now. The stability of Linux means that 99.9% of the time you can run a headless server and just remote administrate it.
So I was all set to go this route until I saw a review for the HP 2100 Media Vault on Gizmodo this weekend.
Option Two The HP 2100 Media Vault
The HP 2100 Media Vault (pictured below) could be called the baby brother of the HP MediaSmart Windows Home Server. Both come with 500 GB of storage except the the 2100 uses a Linux based OS and is $300 less. The other difference is the 2100 is a two bay device while the MediaSmart Windows Home Server is a four bay device

I couldn't find much more information on this device but, my hunch is that as soon this is released, it won't be long before it is modified into a full blown server by the community. Here is hoping.
Option Three The Apple TV
I bought an Apple TV three weeks after it was released last year. This was the same time that the community figured out how to install OSX on it and turn it into a full blown Mac. Shortly, there after, someone else figured out how to load Linux on the ATV. My ATV has never been connected to my T.V. Instead I have loaded OSX on it, the Indigo home automation suite, mounted it in a media distribution box in the wall in the basement stairwell, and use it to control my entire insteon home automation system. This setup, coupled with a touch screen mounted in my foyer, allows me to control every system in my house from one location or remotely across the web.
During a year of operation this setup has only caused me one problem and that was related to a power outage. The system is now on a UPS. So if you are looking for a low power, 40 watts total, embedded Linux/OSX system then you might want to look into this option. The Apple TV does have only one USB port but, with the addition of a USB hub you can add as many ports as you need. The only real advantage to the Apple T.V. over the first two options is the ability to run OSX which, was a requirement for Indigo.
Each of these three options cost about the same. If you are looking for something that runs out of the box, then the clear choice is the KPC. On the other hand, the HP Media Vault has a lot of potential but, that will depend on the community support and adoption. Finally the Apple TV is hardest option to setup but, if power consumption and the ability to use OSX over Linux is important, you might want to go that route. If anyone has any more options in the $300 and below category, please leave a comment.