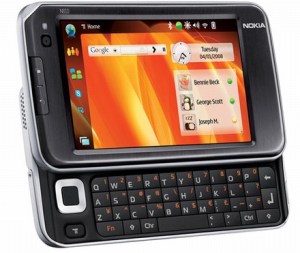 There is a whole mess of news related to my favorite internet tablet that has come out over the past few days.
Nokia N810 with WiMax
First off, there was the debut of the WiMax enabled N810 at CTIA 2008. Other then the addition of the WiMax radio, only the color of the standard N810 has changed. It is slightly darker now and I think it looks pretty good.
From Engadget:
"Nokia's reps tell us that the process of signing up for WiMAX service will be seamless and entirely doable from the N810 itself — no pesky phone calls or visits to a store necessary. They likened it to purchasing hotel internet service; there'll probably be hourly, daily, or continuous subscriptions available, making it possible to only shell out XOHM coin when the situation demands it. It works just like any other data connection on the device."
You still get the 4.13-inch touchscreen, slide-out QWERTY keyboard, built-in webcam for video calls, Mozilla-powered browser, integrated GPS / media player, 2GB of internal memory, a microSD expansion slot, WiFi, and blue tooth support. No lack of connectivity options here.
Nokia also announced the new version OS2008, which includes an enhanced e-mail client, support for Chinese character rendering in the browser and RSS feeds and "Seamless Software Update functionality" to boot. The OS will be standard on the N810 WiMax and will be available as an update for the rest of us sometime in Q2.
HAVA player comes to the Nokia N800 / N810 internet tablets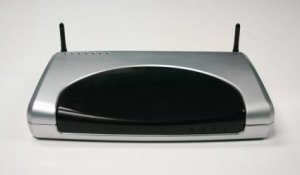 If you are not aware of the HAVA media streamer it is a less sexy Slingbox. The HAVA from Snappy Multimedia has a couple of welcome additions to the Slingbox repertoire. First off, the box includes built-in 802.11b/g WiFi. Second, the HAVA includes its own TV tuner, so you can have dual TV inputs if you'd like, or even use it as the primary (and wireless) tuner. Of course, all the usual location shifting capabilities are there, with up to 30fps DVD quality video available to multiple users over your home network, while lower bit-rate video can simultaneously be encoded for viewing over the Internet.
The really news here is that the Monsoon's HAVA HD streamer now supports the Nokia N800 / N810 internet tablet. The company used CTIA to roll out support for Nokia's Internet Tablet OS. That means the N800 and N810 can now get in on the action, and the quality looks pretty decent.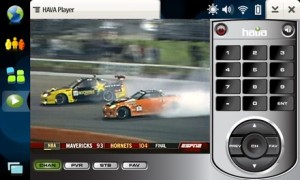 Check out the video below.