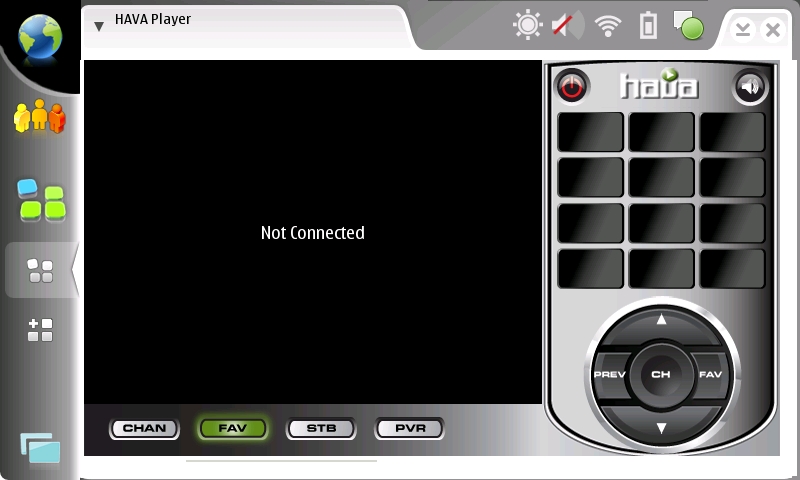 The Beta release of the Hava Nokia N800/810 software is out and it is GOOD.  On May 8th, Monsoon released their TV streaming software for the N800/810 to a group of beta testers for further testing. The results from the group appear to be good.  I got my hands on this software as part of the beta  program and I am very pleased.
The Debian package was a quick one click install with no hassle. Set-up of the software was the same.  Simply enter the name of your HAVA box, enter your password, and click on the connect button and away it goes. Be careful as the IT wants to make the first character a capital by default. Video on the LAN is superb. It's leaps and bounds better than the equivalent slingbox mobile and desktop players.  The best part of this is that it's portable. You can take your IT (Internet Tablet) wherever you want to go, you can even watch an episode of House in the bathroom if you want.
The video and audio on the LAN is very good and remote viewing over the Internet isn't to shabby either. This will obviously depend on the quality of your Internet connection. I have a pretty poor connection at home (Stay away from housing developments that use Hcontrol) and I can still view a show with decent quality. The video does have a tendency to get out of sync with the audio from time to time but, this is a slight offset and should be improved before the final release to the general public. The HAVA unit is also capable of streaming HD content from an external HD Tuner. I played with this a little yesterday and it does work but, there's nothing to exciting about it. The quality was the same as standard definition content but, I guess if you want to see your local broadcasters HD2 weather channel, then it's a plus.
The user interface is simple to navigate and provides quite a bit of control. The software includes four generic remote control surfaces that include a standard number pad with channel up/down, a favorites pad with 12 programmable favorite buttons, an STS remote with standard sat receiver controls, and a generic PVR control for playing recorded shows. The last function is not implemented yet. The only way to view recorded shows at this time is to record and then transfer them to your Nokia N800/810.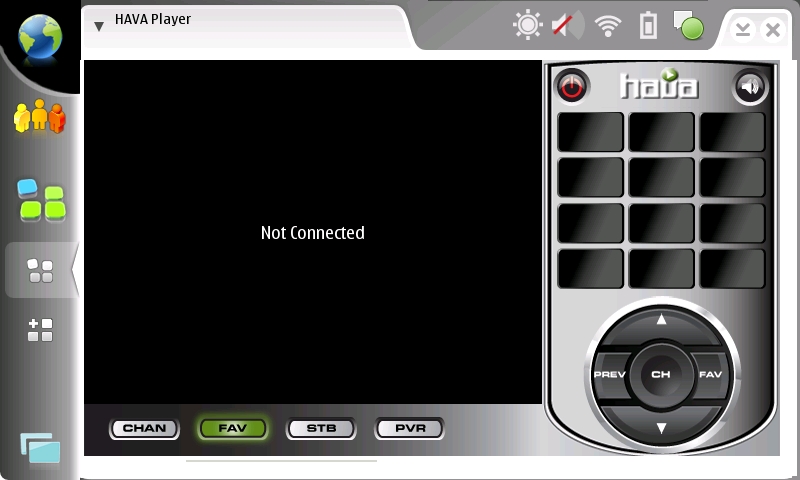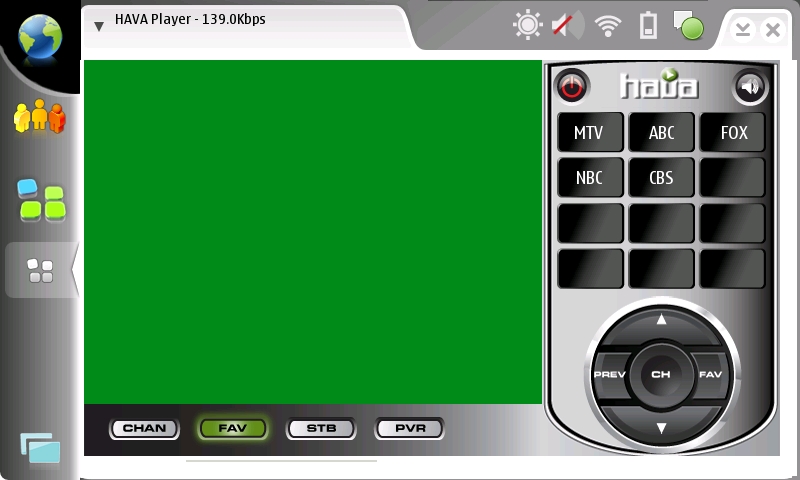 Overall, I have to take my hat off to the folks at Monsoon, good work.  This is an application that a lot of people have been wanting for a long time and the people at Sling refused to provide. Thank You.