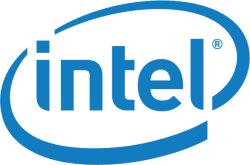 Intel has tweaked its processor price list, cutting up to 50 per cent off what it charges for desktop CPUs.
The big reduction came to the 2.66GHz Core 2 Quad Q6700, which now costs $266, down from $530. The 2.4GHz Q6600 is also cheaper now: down 16 per cent to $224. For those of you not in the know, the Q6700 part is an overclocking monster thanks to its 10x multiplier.
The other big reduction was applied to the 3GHz Core 2 Duo E6850, which had 31 per cent taken off its price, bringing it from $266 to $183.
I guess it's time to hit newegg.