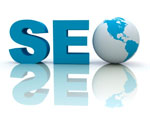 Most SEO (search engine optimization) practitioners believe that the greatest part of website optimization takes place off page, with Google and the other major search engines these days largely determining the relevance of sites based on Links From External Sites.
Largely due to the ease with which on page factors can be adjusted search engines now place more weight on so called off page factors. Google initiated the shift with its introduction of the PageRank algorithm, but researchers had been look at the application of off page concepts such as link anchor text since 1994.
Off Page SEO signals are generated from sources other than the web site itself. Off Page SEO encompasses all the techniques used to influence the search engine algorithm  to maximize your web site performance in the search engines for target keywords related to the on page content and in the anchor text of off page back links.
Search engine optimization, high search engine ranking and page rank are related through Link Building and any company wishing to maximize its visibility by obtaining a top search engine ranking would be wise to consider off page SEO as a vital part of their SEO campaign.
The vale of off page optimization can not be overstated for achieving long term search engine visibility. Now more than ever where you end up in the SERPs (search engine result pages) is based on Authority. Authority isn't determined exclusively through what's on your web pages. It is computed from a number of factors including inbound links, outbound links and how many websites with authority you are affiliated with.
These days Off Page SEO involves encouraging syndication and sharing of your content and links by offering RSS feeds, social networking and email newsletters powered by your data. As your content spreads, deep links are created back to your site from blogs, aggregation sites, news and media web ste and so your Authority is enhanced.
Also increasingly important for Off Page SEO, is the value of social bookmarking services such as Stumble Upon, Reddit and delicious.com. Socially Bookmarking articles on your blogs is an easy way to get high quality back links from authority sites. It's always best for Off Page SEO if someone else give you credit. You should encourage the visitors to your site to use these social bookmarking services throughout your site in order create inbound links.
A mix of new links is also important for Off Page SEO, as is a stable presence in leading directories. To search engines, the source matters. For example a link using your main keyword from a web site containing similar content is more relevant then a link from an unrelated site that contains none of your keywords.
The combination these Off Page SEO tactics will assist you in establishing a self re-enforcing loop of authority. Successful Off Page SEO is derived from a range of quality Off Page SEO practices such as Internet marketing, peer-to-peer promotion, advertising and link building.
All of this effort will go to waste if you don't adhere to the core Search Engine Optimization principle of Relevance. High search engine results will bring additional visitors and traffic but it is all meaningless if these visitors are not interested in the content you provide.
High quality content that matches the needs of site visitors reigns supreme. "Content is king" as they say. There's no getting away from the basic principle of relevance; search engines live for it. Relevance is why sites are elevated to high search result positions. Off Page SEO if applied professionally to a well optimized web design will work to enhance the relevance of the site.
Instead of using a keyword irrelevant phrase like 'click here' on your web sites internal links, you could use an Exact Match Link – a keyword or keyword phrase – a term you wanted to rank for and might summarize the topic of the page it refers to. Be sure to vary the anchor text to create the appearance of natural link progression.
Listed below is a number of sources for inbound links:
Portals – forums, industry portals, vertical directories.
Articles & Press releases – Increasing numbers of news sites are including stories and linking to external web sites of all kinds. In addition to the fact that many of these media outlets have large audiences they will also be crawled more frequently by search engines. Online stories can continue to generate interest and web traffic for many months.
Industry organizations – Some non-profit organizations offer member directories with links to member websites. Join as many as make sense.
Discussion Forums – Many Internet discussion forums allow hyperlinks in "signature files". Participate in discussions and offer advice and wisdom.
Affiliate Marketing – Affiliate Marketing is a system that encourages other websites to become advocates for each others' products and services. Affiliate marketing widens the scope of your internet presence and rewards one or more affiliates for each visitor or customer brought about by their marketing efforts.
RSS Feeds – publish content though RSS syndication, sliced and diced in different ways (most popular, top rated, clearance, newest and latest, by category, etc.).
Paid advertising – Directories, web sites and portals  offer  advertising options like text links and web banners.
PPC campaigns – PPC (Pay Per Click) is offered across search engines, advertising networks, content-based websites and blogs. Be sure to use different keywords in your ads from the same site
For more information on how we might assist your organisation with your Off Page SEO contact us now.